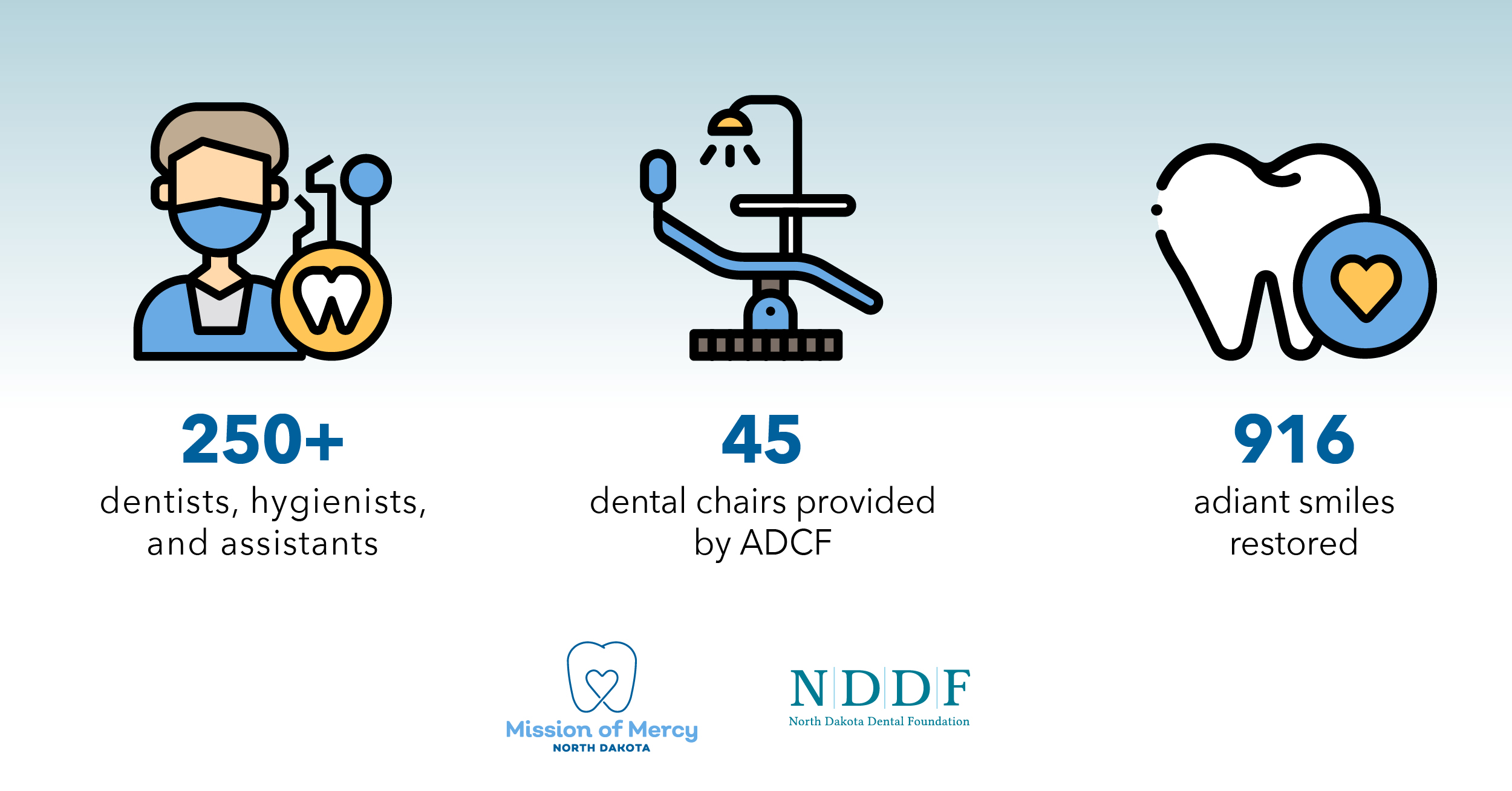 Give hope through a smile.
On September 28-29, 2018, more than 900 North Dakotans received free dental care during this two-day free dental care event at the Bismarck Event Center.  
North Dakota dentists inspire hope in their patients every day.  Hope that they can lead a healthy and full life with improved oral health.  Hope that pain will end. Hope that they can smile confidently again. Dentists do this with empathy and compassion. 
There are some very real challenges to dental care delivery, especially when you consider the scope of need across North Dakota.  Of the patients served at North Dakota's 2018 Mission of Mercy; 98% listed cost as one of the reasons they had not received the dental care needed, 73% reported having no insurance to pay for dental care, and 43% had dental pain.
Stay tuned for details on teh next upcoming ND Mission of Mercy event.  Check out the event's website at: ndmom.org
Sign-up to be contacted when volunteer spots open (July 2021).