We know that the brushing habits children develop at home in between office visits have a significant impact on their overall oral health.  Dentists likely send children home with a toothbrush, floss, & paste after an office visit; but consider all of the kids across North Dakota who have not been to a dentist or can't afford a simple toothbrush.    
*In a 2017 study, only 49% of North Dakota's rural, low income and Native American 3rd graders claimed to have their own toothbrush at home.
The North Dakota Dental Foundation has created a straightforward approach to providing toothbrush kits to North Dakota children-in-need.  We collect both cash and in-kind donations to supply low-income & education-based child care centers, schools and organizations with toothbrush kits (toothbrushes, floss, paste, and education) through a partnership with the Great Plains Food Bank's school backpack program.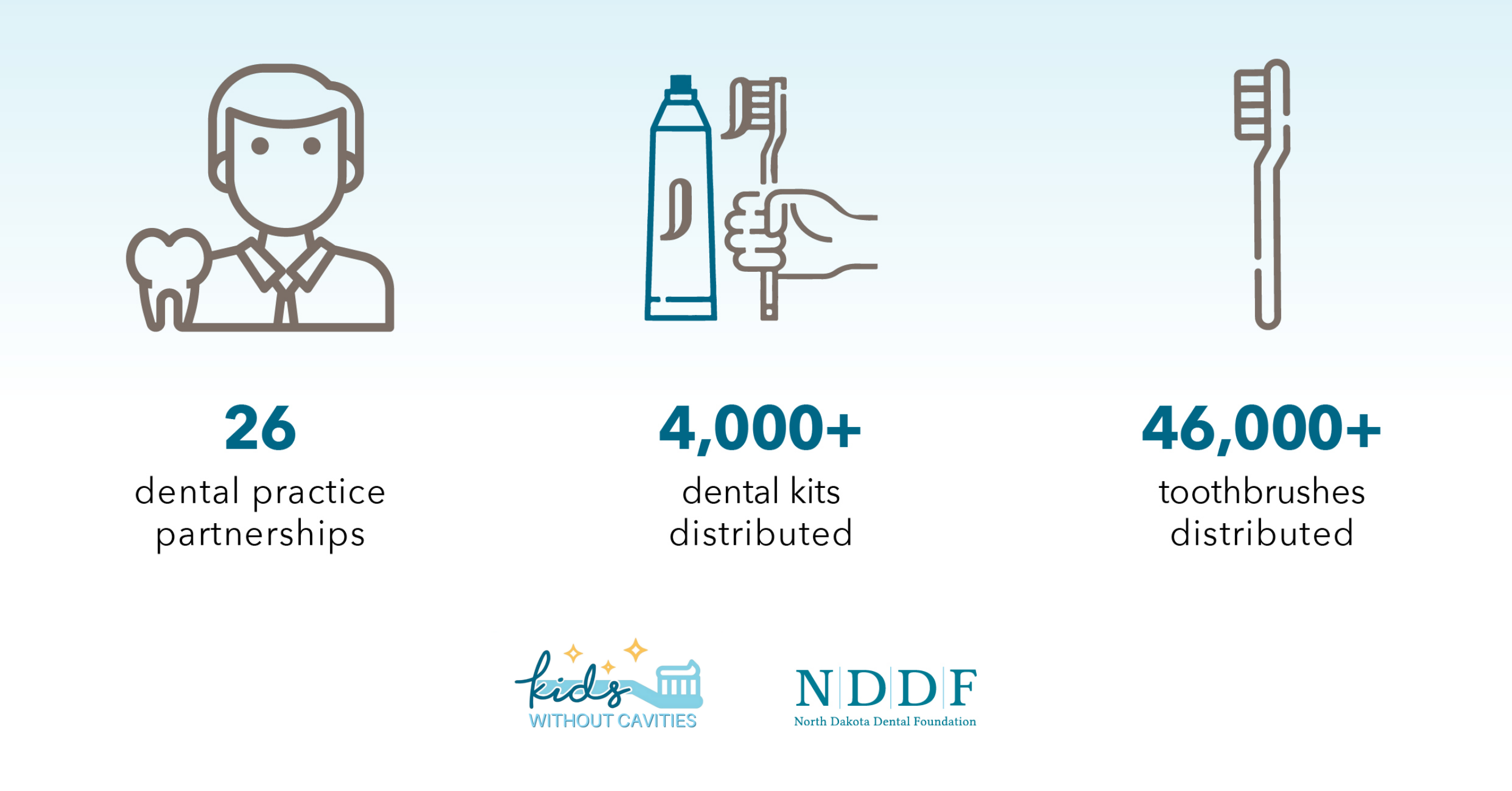 Over 46,000 toothbrushes have been given away.
"Each year, the Great Plains Food Bank provides needed food assistance to more than 36,000 children, which equates to 37 percent of the more than 97,000 individuals served across the state of North Dakota and western Minnesota.  Children will always be a top priority for us here, and we recognize the importance of dental care for the overall wellbeing of children. Kids don't choose their circumstances and thanks to incredible commitment and partnership with the North Dakota Dental Foundation, we are proud to be able to provide dental resources to children across the state."
- Nancy Carriveau, Great Plains Food Bank Program Director
"I would like to take the time to thank NDDF for donating toothbrushes, toothpaste, and floss to our students.  When I handed them out to the kids it was great to see the joy on their faces. Some kids even have said that they are so happy to have their own since they share a toothbrush at home with all five kids! Can you imagine? It also makes you step back and appreciate the things that some of us take for granted."
- Janet Dion, Four Winds High School Social Studies/Trans 9 Instructor 
"The ND Dental Foundation provided 10,500 toothbrushes free of charge to the 14 Head Start and Early Head Start Programs. This will ensure each child receives a new toothbrush at least every three months.  The ND Head Start and Early Head Start Programs are very grateful for this support! Thank you, ND Dental Foundation!"
-Dawn Williams, Former ND Head Start Association Executive Director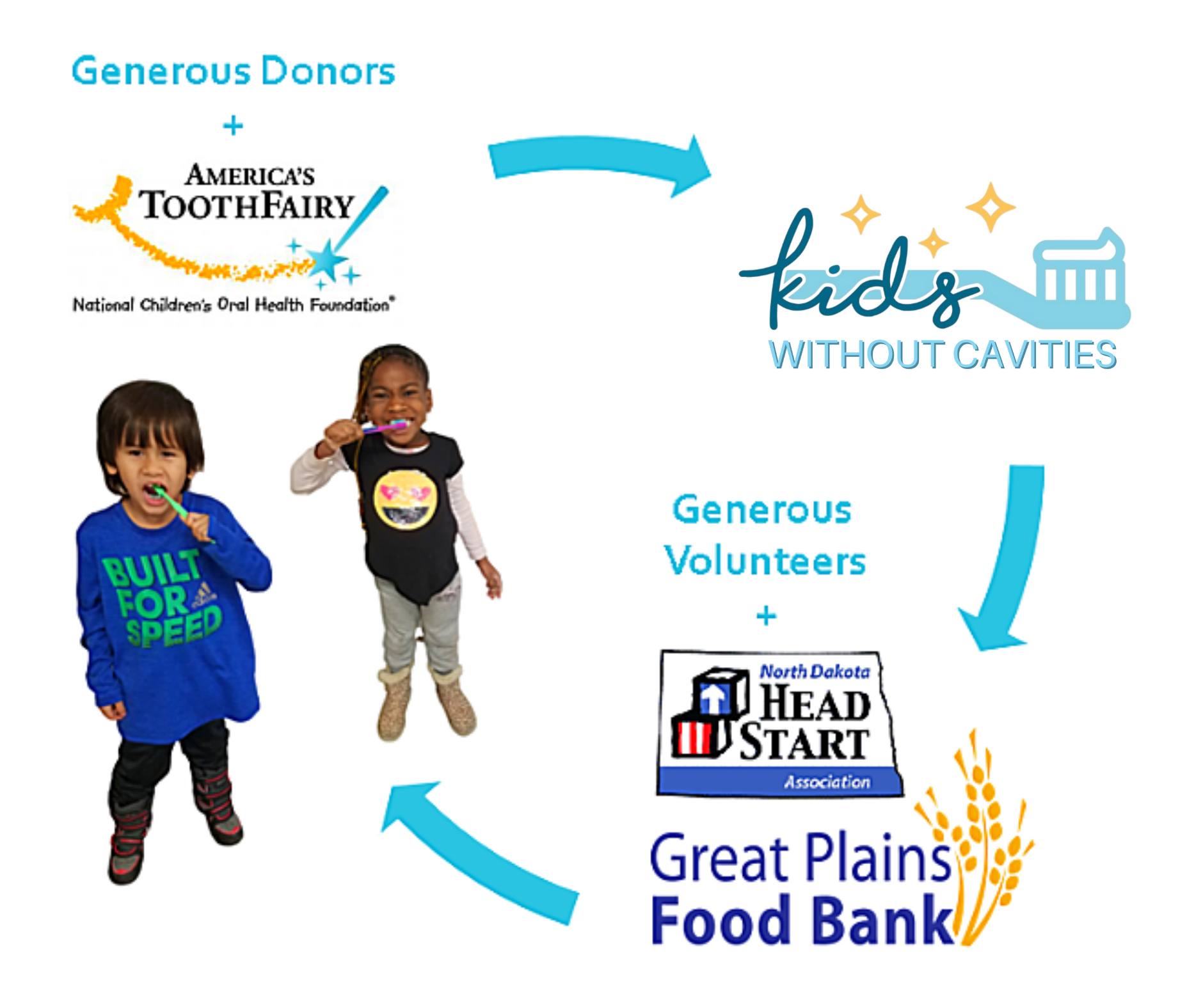 We need your help to send a brush, save a smile.